Lomani staff can cook any traditional Fijian meals along with breakfasts on the balcony allowing you to enjoy the unrivalled view: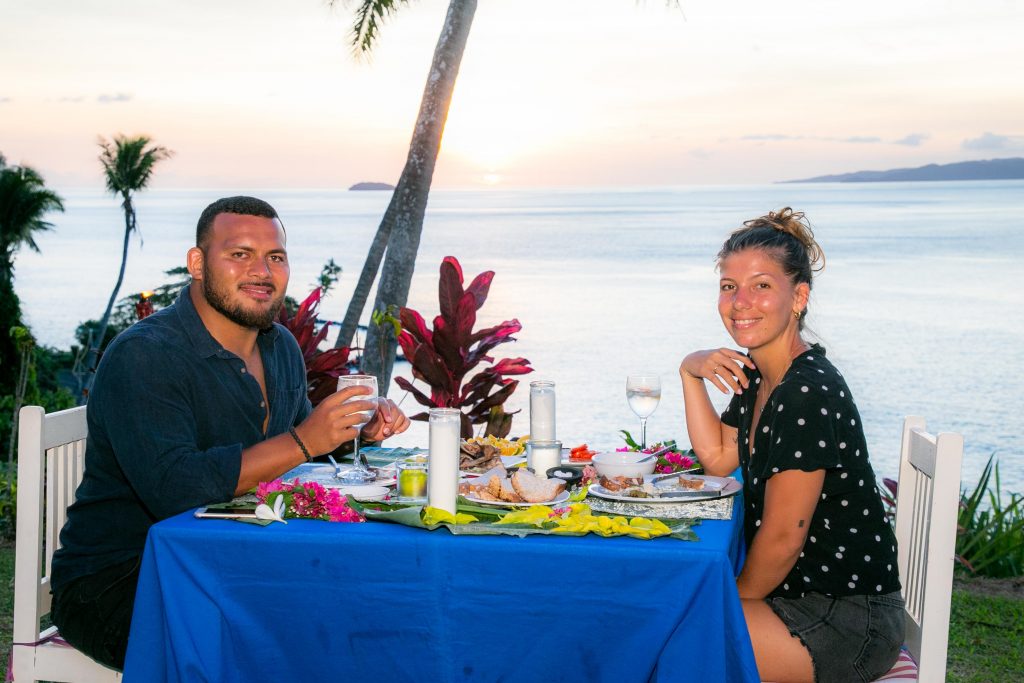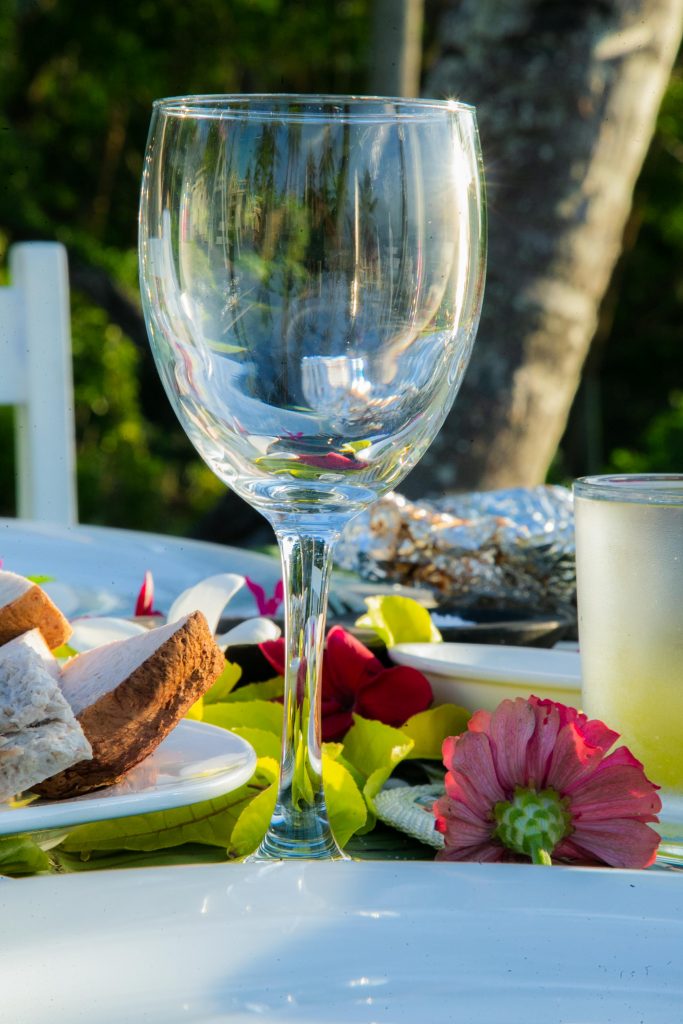 Please feel free to advise should you have any special requests, eg celebrating a particular occasion (birthdays/honeymoon/anniversaries) or whatever it is that you might wish for to make this experience at Lomani amazing.
Please note a minimum of 24 hours notice is required to accommodate any special dinners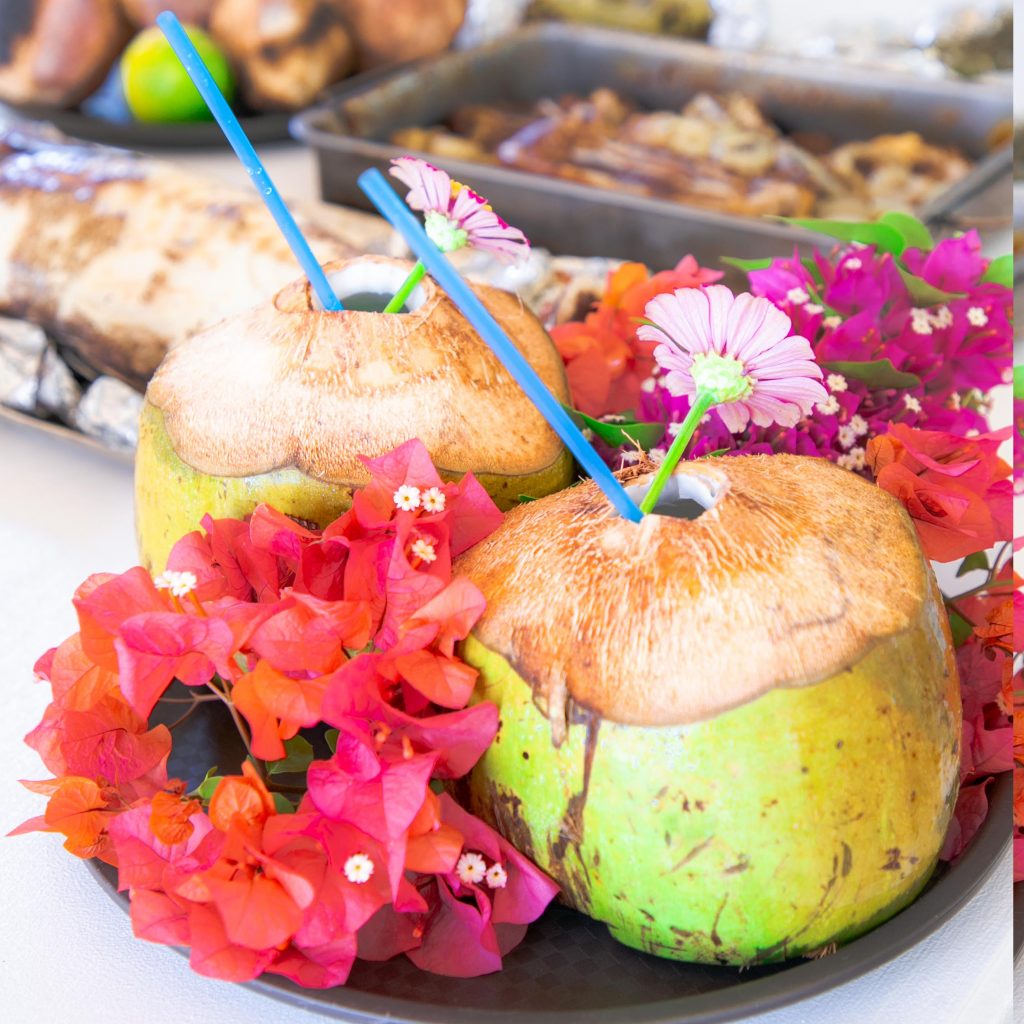 Cooking yourself – supplies are available from local supermarkets and there is a fully self-contained kitchen exclusively for you at Lomani.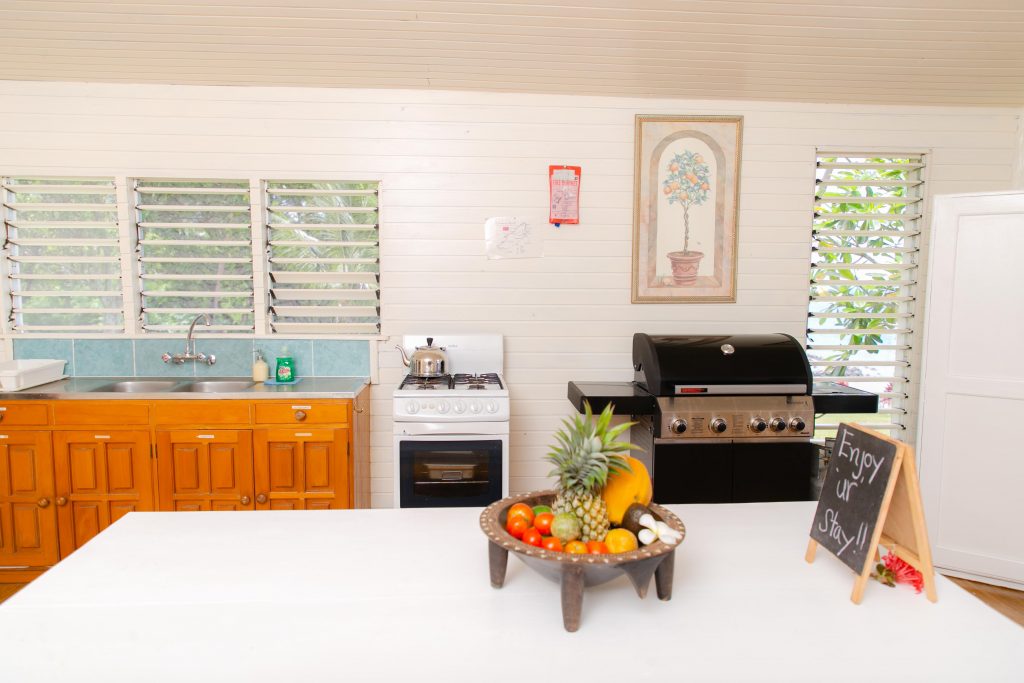 Meat and fish can be purchased at the local supermarkets. Taveuni, being so remote, does not offer the convenience and selection we are typically used to at home so we would recommend you discuss any particular requirements, including meat and fish orders, with Rosie.
Not surprisingly, when available, the seafood on Taveuni is as good as you will ever enjoy.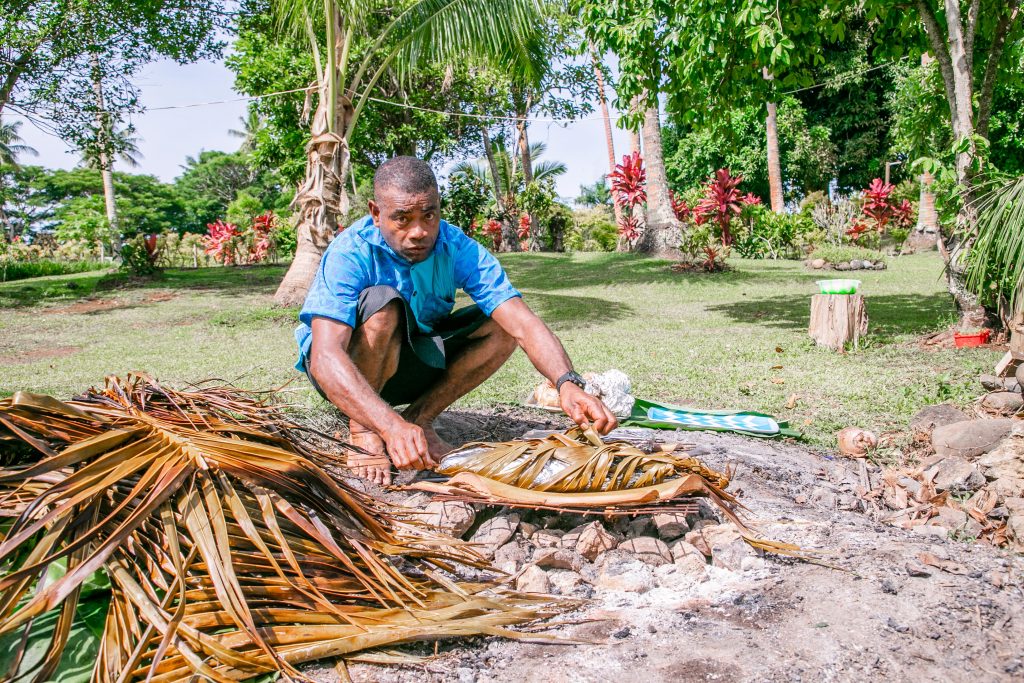 Enjoying a local lovo (which is a Fijian tradition of food cooked in an earth oven over volcanic rocks) prepared for you by our Lomani staff. A minimum of 24 hours notice is required and is highly recommended! The rate per couple is FJD$100.
Kelera and Knox can also arrange a kava ceremony for you at Lomani whether with your Lovo or without. Kava is made from a root crop and is widely drunk throughout Fiji and the Pacific Islands. Whilst it does not have alcoholic content, it certainly can have an impact. A very Fijian experience that is highly recommended.
USD$20 per couple.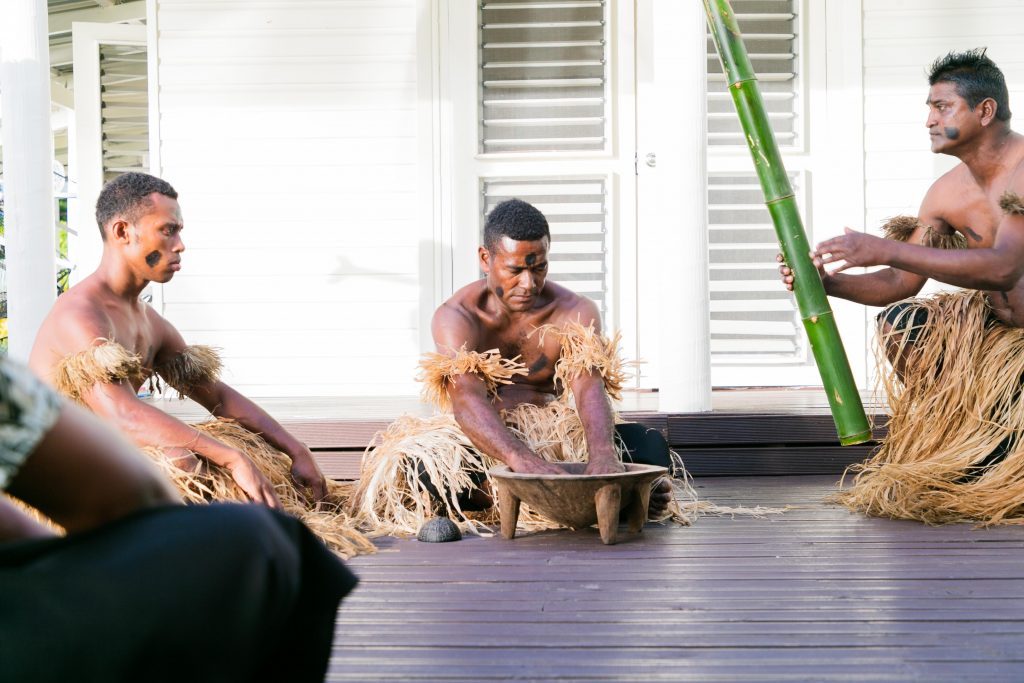 It is highly recommended to make bookings for meals (particularly dinner) should you choose to dine at a restaurant. Please also be aware that at the time of booking you may be asked your choice from the menu. Restaurants will do their best to cater for your wishes but this will not always be possible due to the remoteness of Taveuni and availability of fresh produce and seafood.
Nakia Resort (almost next door to Lomani!) is a resort owned by our neighbours Robin and Jim Kelly. They have a restaurant which welcomes outside guests. The restaurant offers a range of freshly prepared meals with much organic produce grown from their extensive gardens on the property. The location is ideal for our Lomani guests and the food fantastic. Call Robin on 888 1111 for enquiries and bookings.
Matei Point
Coconut Grove– open breakfast, lunch and dinner 7 days offering local and western dishes. Coconut Grove has a wonderful shaded deck to enjoy your meal or even make a special request for a candlelit beachfront dinner. There are often Fijian cultural nights when an entire village performs a 'meke' (traditional story/dance) on the beach followed by a 'lovo'. Bookings and enquiries can be made by calling 888 0328. Highly recommend! Located in Matei about 10 minutes drive from Lomani.
Tramonto's– Tramonto's offers breathtaking views and a special place to enjoy dinner and drinks whilst watching the sun set. There are a range of grilled foods, local delicacies and wonderful pizzas. Opening times vary so ensure you call 888 2224. A must even if only for the view.
Maravu Resort – Maravu is a resort about 10 minutes drive from Lomani which invites outside guests to enjoy its meal, drinks and pool facilities. Offers breakfast, lunch and dinner with very friendly staff. A great location to enjoy a lazy afternoon enjoying their great meals and drinks and taking a refreshing dip in their pool. Bookings and enquiries can be made by calling 888 0555.
Waiyevo
Aroha – open for lunch and dinner and offers a wide range of western and local choices including the best pizza on Taveuni! Situated right on the beachfront, this is the perfect place to enjoy a long lunch or dinner. Call 888 1882 for bookings and enquiries. Aroha is located just past Waiyevo and is about a 15 minute drive from Lomani.
Take-away/delivery – can be requested from most of the restaurants mentioned above (with delivery charges applying).
Contact Us with your preferences